Cinema Fan card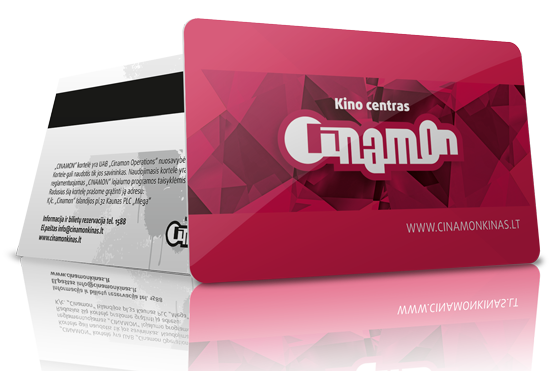 Cinema Fan is our new loyalty program that qualifies you for great deals!
Cinema Fan card holders enjoy the following privileges:
movie ticket discounts;
snacks and drinks discounts;
points earned for every purchased movie ticket which can be redeemed for other purchases.
How to get a Cinema Fan card
fill in the registration form at the centre's box office;
fill in the registration form online.
You will find the Cinema Fan rules and regulations here.